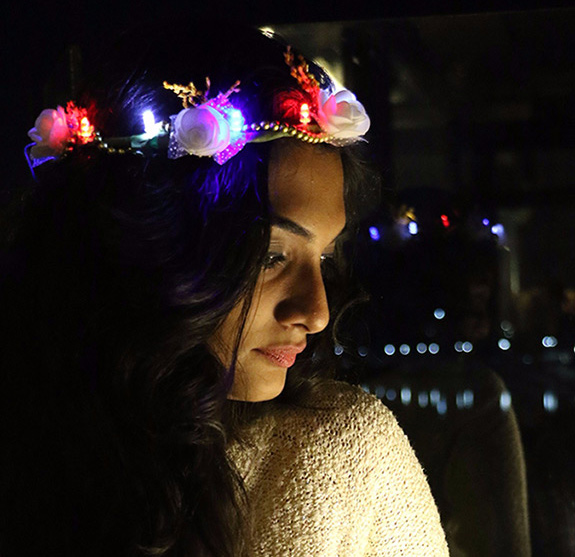 Electronics is not always meant for functionality and making something amazing stuffs. Sometimes it can be used to create something beautiful and elegant. This LED head crown or wreath is something i built out using 10 LED's and a 9V battery. Moreover this is a very simple project and will be perfect for beginners to try it out. Before going into the building part of this wreath, let's take a quick look at how the wreath turned out.
LED WREATH WHEN TRIED OUT ON A MODEL:
This LED wreath comprises of two parts
Electronics part
Aesthetics part
I will try and focus only on the Electronics part here because the Aesthetics part is pretty much out of scope for this article.
PLANNING THE LED PLACEMENT: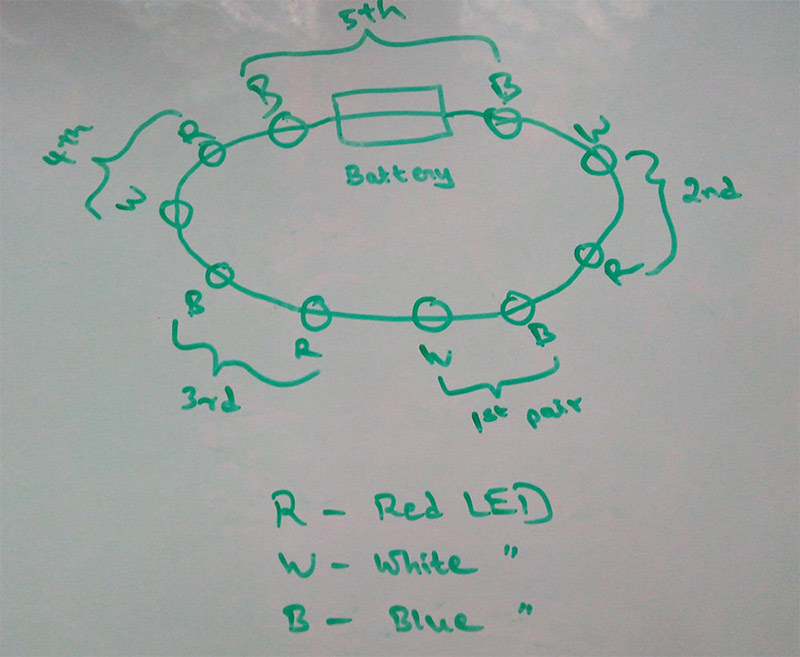 The above image shown is a simple rough sketch of wreath. First of all I have chosen three colors (Red, White and Blue) for this purpose and a total of 10 LED's to decorate it, The whole thing will be powered by a 9v portable battery. As you can see in the above image, I intend to classify the LED's into pairs for being powered by the battery.
CIRCUIT DIAGRAM: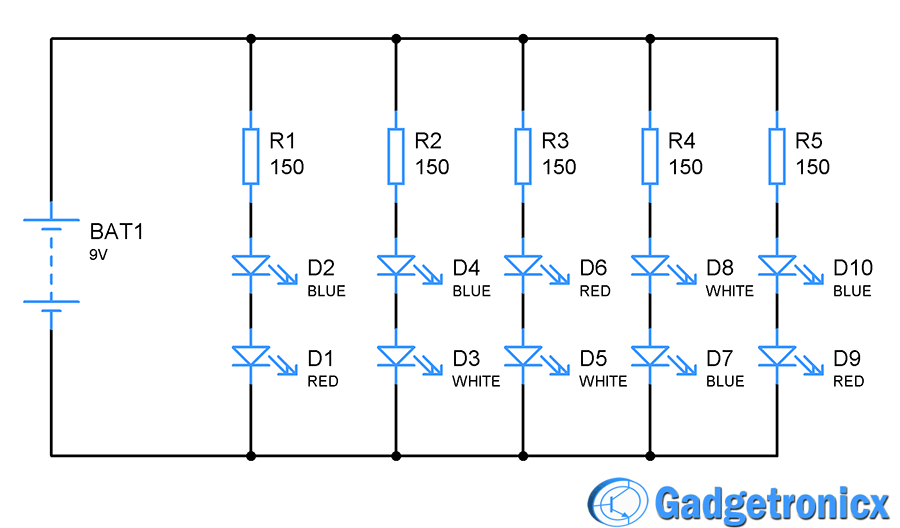 The circuit diagram shows how the LED's should be connected with the battery. A 150 ohms resistor should be used since the current input to LED pairs should be limited. I am using a 3.3v / 30mA LED's so used resistor of 150 ohms. If you are going for LED's with different specs, you need to change the resistor value as well. In addition if you need to increase the number of LED's look for other portable power sources.
MAKING A LED HEAD WREATH OR CROWN:
I have made a simple video on how to make this simple wreath right from scratch with all the basic steps included for guiding you to do this as well. Kindly watch it 🙂
Hope this project would have been useful to you. Do try it and post the outcome below in the comment box, I would love to see how creative your head crowns turned out 🙂