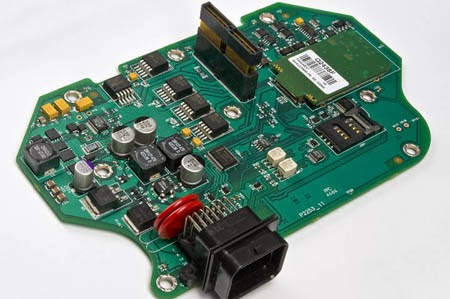 Embedded systems in electronics has created a revolution and a great development among mankind.embedded systems had spread everywhere.Even machines weighing more than tons has been controlled by embedded systems…
WHAT IS EMBEDDED SYSTEMS ?
A embedded system is a computer system which was designed for specific control functions.Using the embedded systems we can control any kind of hardware or mechanical device.For example we can take the Automatic Air Conditioner it senses the temperature of the room and it keeps on varying its output temperature depending on the room temperature this task was done by Embedded systems.

SPECIFIC CHARACTERS OF EMBEDDED SYSTEMS:
The most significant character of embedded systems is that it reduces the cost and the involvement of man power in any specific work.Moreover it increase the performance,accuracy and reliability of any systems.And embedded systems is easy to execute in real time applications.
COMPOSITION OF EMBEDDED SYSTEMS:
There will be many questions revolving around us that Embedded systems is a software or a Hardware.Well to say it simply its a mixed of both.We use software to make the hardware work is called as Embedded systems.
WHAT MAKES EMBEDDED SYSTEMS:
The functions of the Embedded systems was done by its Processors.They are specially produced IC's which re designed in a manner to do some specific functions.The processors in the Embedded systems was  broadly classified into two types they are Microprocessors and Microcontrollers.
MICROPROCESSORS:
It is a multipurpose programmable device that accepts digital data as input and perform the operation which as stored in the memory.It operates on numbers and symbols represented in the binary numeral system.general purpose microprocessors used in personal computers,text editing,multimedia display and communication over the internet.
MICROCONTROLLERS:
It is a single integrated IC consists of a processor core,memory and programmable input output peripherals.Unlike Microprocessors it has memory in the types of RAM and ROM.In microcontrollers there are many in build sections than the Microprocessors which reduces the cost and circuit complexity.It was specially build for Embedded system applications. 
TO STUDY EMBEDDED SYSTEMS:
Embedded systems was a vast field.To learn Embedded systems we should posses 
Good knowledge in 'c' programming.

Good knowledge in Digital electronics.

And basic knowledge about electronics and electronic circuits
SCOPE OF EMBEDDED SYSTEMS:
Embedded systems has a great scope,its appropriate to say it is the future.Mobile companies,hardware companies have been recruiting Embedded designers in large amount.Many software companies have been working on Embedded domain. so Embedded designers have scope both in software and hardware field.So it is worth to study.Get trained and improve your skills and shine in it.All the very best Electronic engineers lets join hands together to build better future.