Ultrasonic sound waves are high frequency waves which is inaudible to human ear. It also had hell lot of applications in this world like range detection,machinery flaw detection etc. This Ultrasonic receiver circuit demonstrates the building of ultrasonic wave receiver which matches with the transmitter which was published previously in our site.
WORKING OF ULTRASONIC RECEIVER CIRCUIT:
This circuit uses a simple ultrasonic receiver ( transducer) which converts the incoming ultrasonic wave to equivalent voltage. The signal was then passed through a non inverting amplifier built using Quad Op amp IC LM324. The gain of the amplifier can be controlled using a feedback resistor R3 connected from output to the inverting terminal.
Then this signal is further passed to the next stage of non inverting amplifier. There the signal was further amplified and the output was obtained from the pin 7 of the LM324 IC . The signal is then rectified using a diode and passed through a Resistor R5 and Capacitor C2 to prevent the false triggering in the output.
Final stage of the op amp was wired as an comparator which gives high output when ever a ultrasonic wave is detected by the transducer and low signal whenever there is no wave detected by the transducer.
This circuit along with the transmitter can be used to build simple robots in which it will assist the robot to evade the obstacles lying ahead them. Also can be used in range detection when used with a Microcontroller.
PCB DESIGN:
| | |
| --- | --- |
| DESIGN (  RED LINE – TOP COPPER) | BOTTOM VIEW |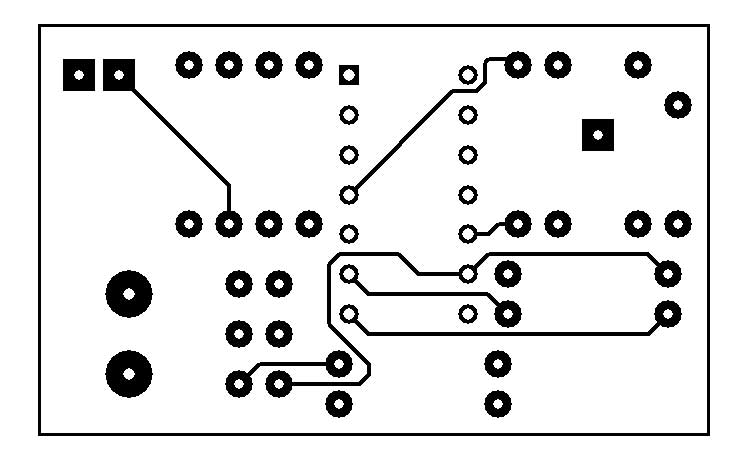 TOP VIEW