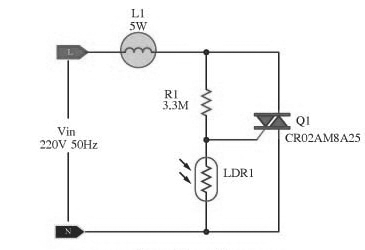 Automatic Lamp Dimmer Circuit using Triac
Lamp dimmers circuit can be found through out the internet since these kind of circuits are have a great significance in real time.  Here is a similar circuit which was used to control a AC lamp connected to it based on the light present in the environment. To summarize, this will make the lamp glow brighter in the absence of light and in the presence of light the lamp will glow dim or will be turned off. Lets move into the working of this above lamp dimmer circuit.
WORKING OF AUTOMATIC LAMP DIMMER CIRCUIT:
Triac and LDR holds the significant place in the working of this lamp dimmer. Here LDR (Light Dependent resistor) was used as a light sensor which offers high resistance to the current flow in the absence of light and low resistance when light incident on it. A Triac (Triode for Alternating Current) is a semi conductor device commonly used for switching and power control of AC systems. Triac can be switched On by either negative or positive gate pulse regardless of the polarity of the AC supply input.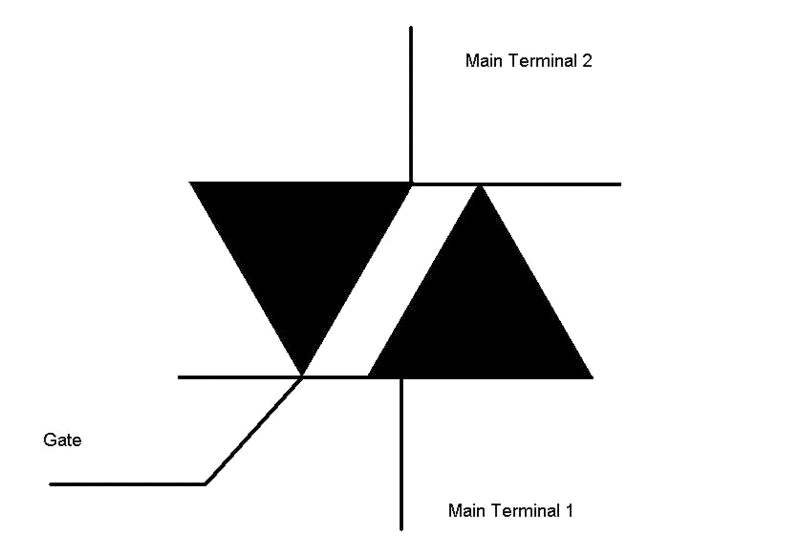 Triac
When there is no light in the environment LDR shows high resistance thereby the voltage across the gate terminal of the triac will be high. This makes the Triac to drive the lamp connected to it and the light will glow brighter when there is complete dark. When light intensity was high the LDR shows low resistance therefore the voltage across it will be less or zero. This makes the lamp switch off when the light intensity in the environment was high. The Triac will dim the lamp gradually when there is a increase in light intensity and make the lamp brighter when there is decrease in light intensity.
NOTE:
– AC 220V, 5Watt Incandescent light bulb should be used with this circuit.
– The above circuit can only handle only low loads so never use high loads than the specifications mentioned in the diagram.
– Never touch the circuit or you will be electrocuted.