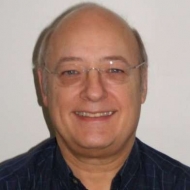 Ron Hoffman is the President of Hoffman Electronics Inc. He is a veteran in the field of Electronics and Embedded Systems. Also honored and listed in "Who's Who of American Inventors" 1996-1997;1998-1999 for patented inventions (see WEBsite <a href="http://www.RJHEINC.com/">http://www.RJHEINC.com/</a>. Other than this he loves swimming, tennis, teaches guitar, and hiking. Read his articles in our site here.
This user account status is Approved
This user has not added any information to their profile yet.