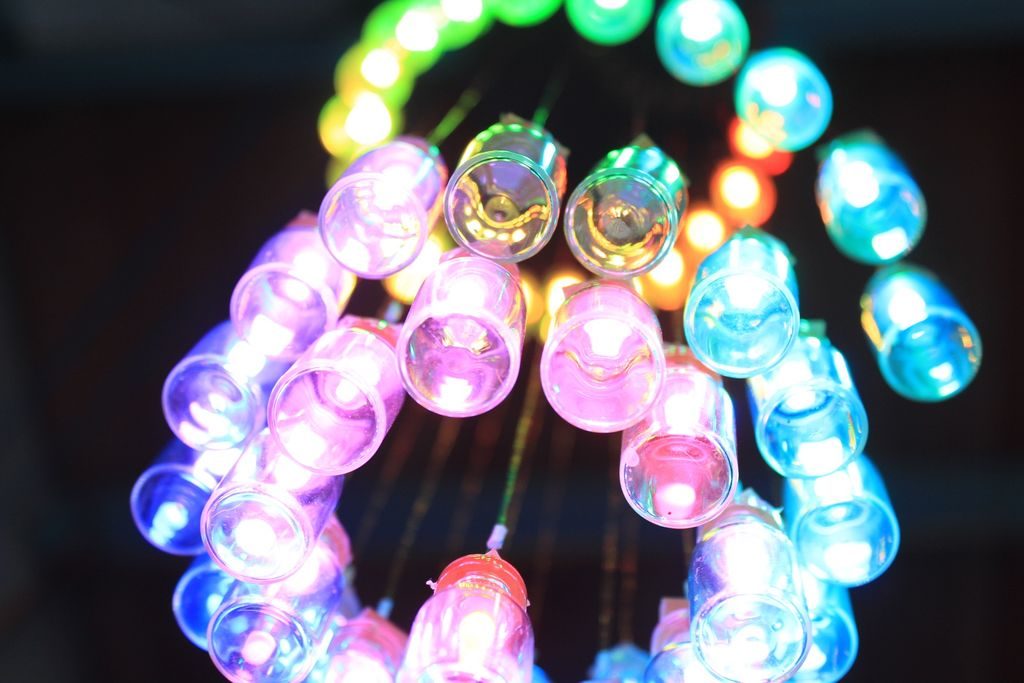 Take a look at this chandelier made out of glass jars and LED's, looking spectacular isn't it. You ever had built these kind of eye catching LED lighting structure? If yes write to us and we will showcase it to millions of our fan base. Don't you think this jaw dropping structures must be shared across the world. Do not worry if you haven't built one because we can wait till you put your imagination into reality 😛 . Come up with crazy out of box lighting structures using LED's and you will have the chance to get featured, sounds great right!
WHAT YOU NEED TO DO:
Build a cool LED lighting project/Structure.
A clear illustrative photograph of your lighting structure.
Few words about  your lighting structure ( How you built, how it works, how creative it is and blah blah blah 😛 )
A short video how your lighting structure works (optional)
A photograph of Maker ( You) with your make ( Your project )
These entries need to be sent in to webmaster@gadgetronicx.com and we will have it reviewed and announce the result via Facebook and E-mail. Entries are accepted only between 19/09/2016 until 09/10/2016. Best creative Make will be announced on 16/10/2016.
What are you waiting for! Start making 🙂